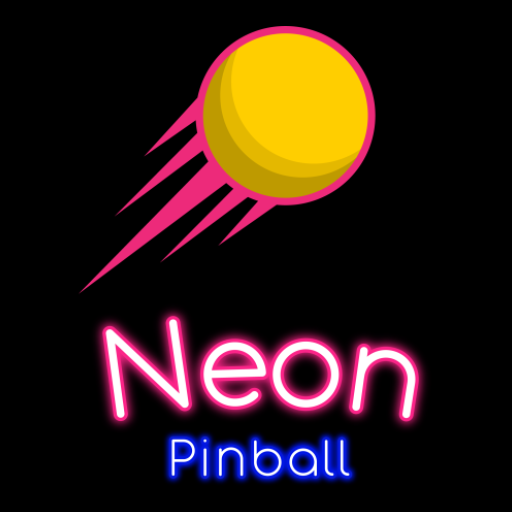 Classic and simplistic pinball game with soothing music and hours of fun.
Available in all 8 languages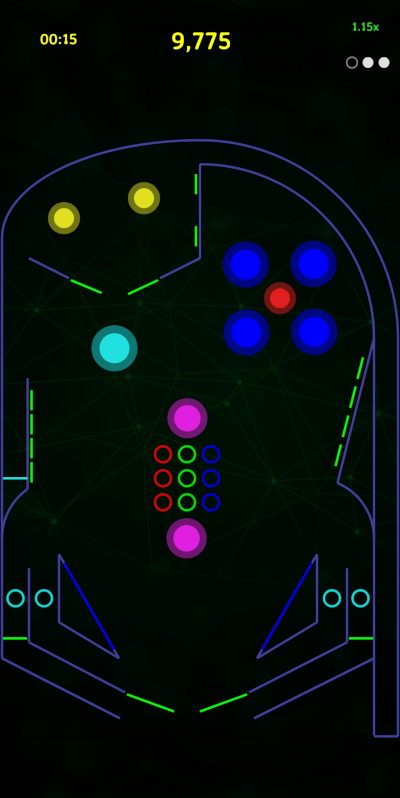 Flip your way through hours of a fun-filled classic pinball game. Enjoy the dynamically generated soothing music based on your gameplay. Each hit adds a new & exciting note to the background music.
Explore all 7 different pinball tables. Each table has unique features and scoring tactics with score multipliers hidden all over the board.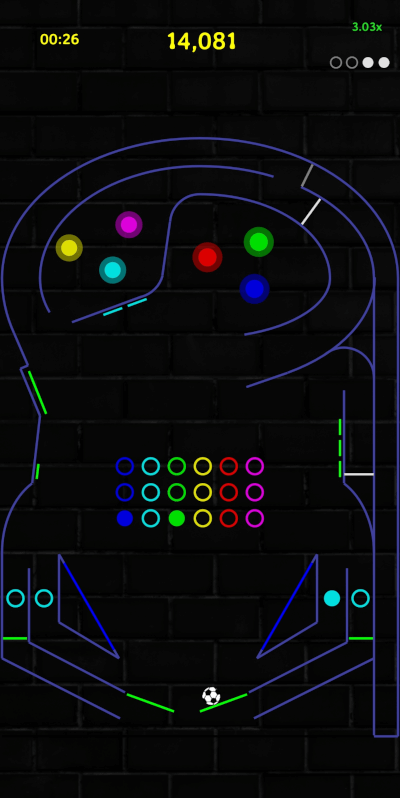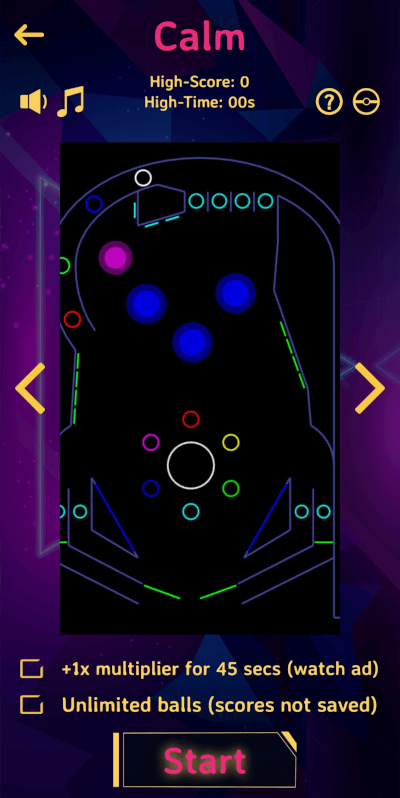 The rules of this childhood arcade game are simple:
1. Use the flippers to make the ball fly to the top.
2. Keep the ball on the board as long as possible by not letting the ball pass through the bottom flippers.
3. The longer your ball stays on the board, the more points you earn.
1. Exciting new balls with score bonuses
2. Refreshing new backgrounds with score and ball bonuses
3. Two new levels with a totally new scoring system (please refer to the help section of each level for more detail)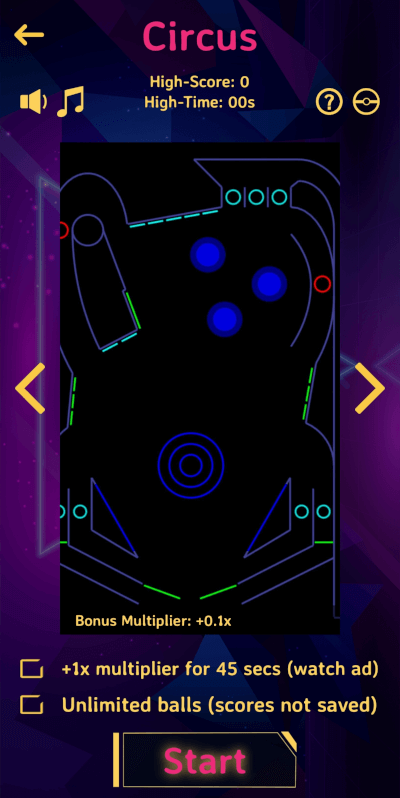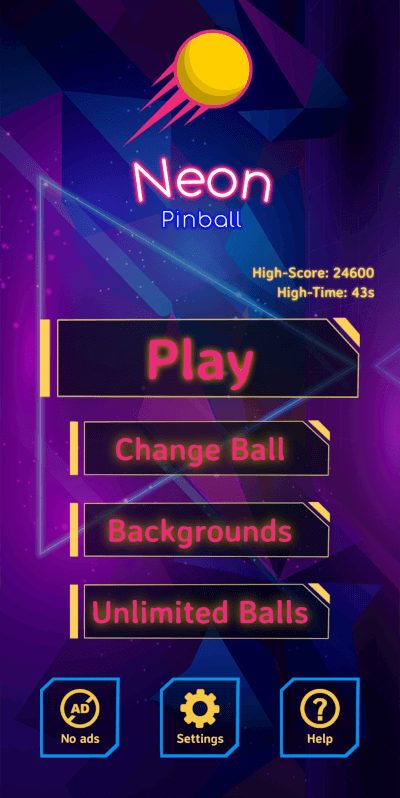 Unlock new backgrounds and balls as you advance through the game to extend the fun. Come back anytime when you want to relieve some stress and relive your childhood memories with this classic game. The mellow music is generated using AI technology as you play along with your actions as input.
Liked the game? Have a constructive criticism? Need any improvements?
Please tell us by clicking the button below.